#132: Long Live Spicoli
It's Monday! It's Monday.
MUSIC THING: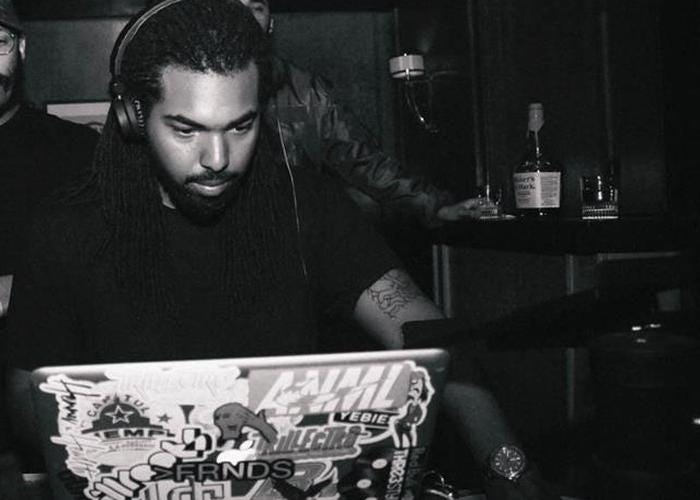 RIP Quinn "DJ Spicoli" Coleman.
Co-founder of influential Washington D.C. rap blog DC to BC and the Trillectro Festival, DJ, A&R and one of the brightest spots in what can be a very dark industry. He was only 31.
It's so inspiring seeing people figure out how to translate the culture they know to a broader context. When it comes to the current culture around rap, I could make the argument that the work they did in the early 2010s helped bridge the Blog Era to where we are now. Quinn, Modi, Marty and the DC to BC collective were consistent sources of inspiration (and jealousy, let's be honest) for me when they were on the come-up.
As promoters, they became the go-to names for culture in the DMV from an outside perspective. From an event marketing standpoint, Trillectro laid the blueprint for a lot of festival activations that came after them. I can make the case that we don't get the Rolling Loud-style festival concept where a bunch of bubbling regional artists surrounded by one or two headliners without Trillectro. For that reason alone, we should be saluting them.
As a collective, they were the first to bridge that strong curatorial voice we now associate with rap blogs with "developing markets" like EDM and trap, doing it all without a significant brand investment or funding.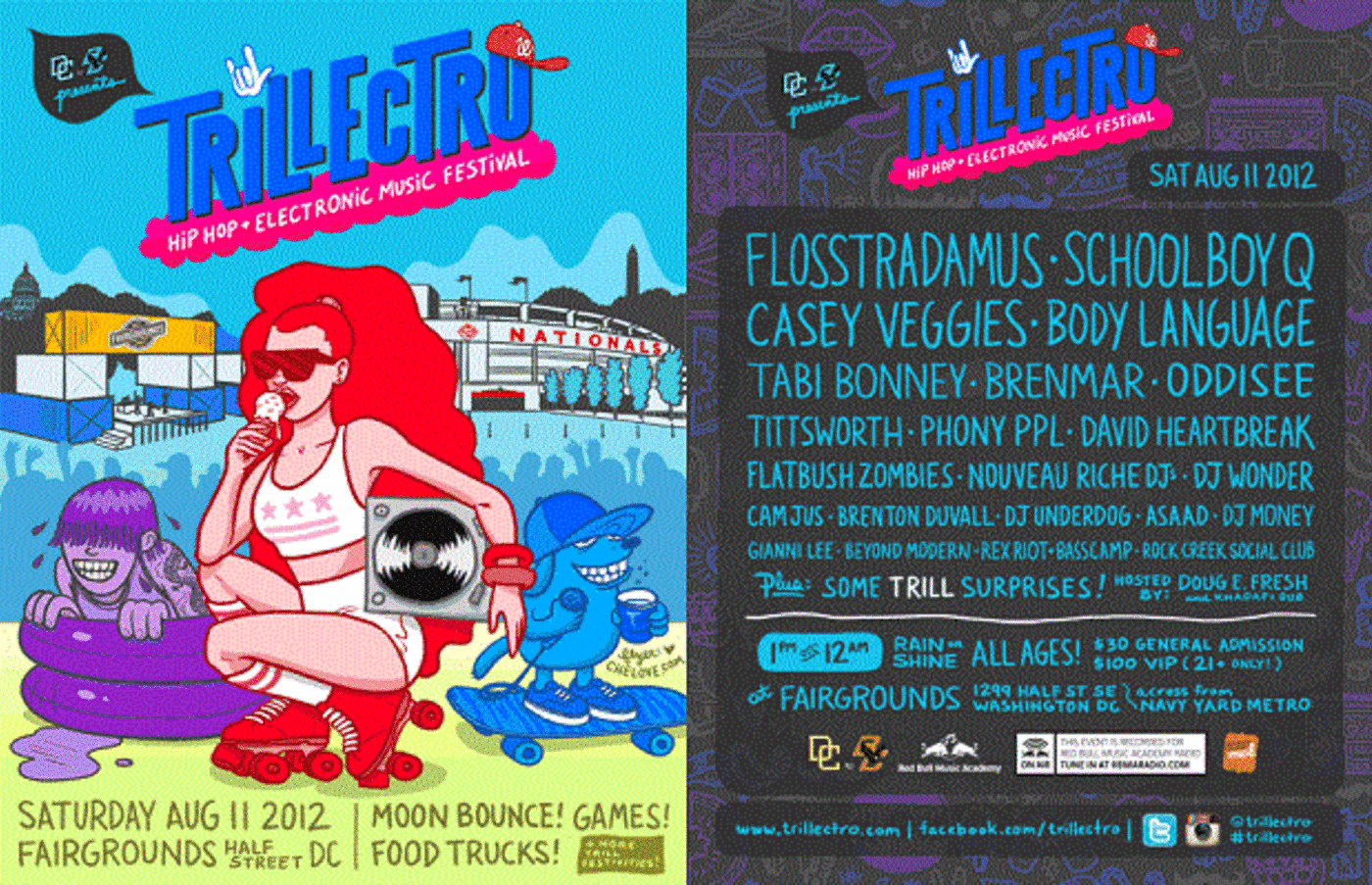 My own (limited) experiences with Quinn were nothing but positive. He was smart, funny and curious about new things and new sounds. To me, that curiosity is the difference between the "industry" people we all roast and the special ones who push culture forward. Quinn was one of those special people.
I dunno, man. This fucking sucks. For the sake of keeping things light, here's a few of his older mixes that I really enjoy. My condolences to his family, his friends and the whole DMV and LA.
Bodega Pirate Radio - Jeff Gordon (Spicoli & Coach Bombay) Live From Complexcon 2017:
#JuugSeason:
Belly Revisited:
And for more on Quinn and the Trillectro collective, read these:
---
CULTURE THING:
The invisible forces that control human behavior, as it turns out, are not sociological or even cultural; the answers to life's most important questions are invariably cognitive, biological, or evolutionarily determined. Topics that might have once been subject to political debate or rhetorical argument–work demands, exposure to toxins, surveillance, the limits of love, even Marxian alienation–become apolitical subjects for scientific testing. But the results only lead to greater and greater complexity, prompting introspective thought rather than action.

Thus, liberal infotainment is full of statements that sound like facts–what social media theorist Nathan Jurgenson calls "factiness"–that do nothing more than reinforce and rationalize the listeners' already formed common sense, rather than transforming it: what you believed to be true before the show started was not wrong, it just lacked the veneer of factiness.

Each show delivers an old anecdote from an economist or a new study from a team of neuroscientists that shows "we may actually be hardwired to do" exactly what we feel comfortable doing. Cue the same word repeated by a dozen whispering voices, or a few bars of a Ratatat rip-off ambient band, and we're on to a new book that argues organic food is not only good for you, it might make you a better person too.

Finally, there's a brief introspective monologue delivered in the exact same cadence of someone breaking up with you ("I decided that I needed to figure out who I really was so I sent my DNA samples to this guy who turns genetic data into floral arrangements.") Ten minutes later you're listening to the credits read by a guest into a voicemail inbox. 
Working on the relaunched Office Hours podcasts and came across this. To me, this is a great and thought-provoking critique of explainer podcasts like Radiolab, Freakonomics Radio, and a large % of the NPR lineup.
Podcast Out (The New Inquiry)
---
MARKETING THING:
Let's do a little high-level thinking today!
Content marketers know the power of cognitive biases – how these systematic and unconscious errors in mental processing significantly influence people's decisions. We've long used them to our advantage and relied on biases to persuade and convert target audiences.

To name a few:

Bandwagon effect makes testimonials work.

The availability heuristic explains the power of case studies and brand storytelling.

In-group favoritism rules the roost in social marketing.

With about 200 identified cognitive biases, it seems we operate in the relatively uncharted territory of beneficial marketing opportunities through customer psychology. There's just one problem. We don't think about how our biases can be a disadvantage. 
Anyone who has worked with me in a professional capacity over the years will tell you that one of my favorite questions to ask is:
"If you didn't work here, would you care about (insert product/event here?)".
Far too often, the answer is "uhhh…".
Instead of putting your head in the sand any longer, it's time to learn this stuff and how it affects the work you do as a marketer. I'm concerned with how many marketers rely on quantitative data to do their jobs, especially when launching a new product, only to release it to crickets. To me, to be good at marketing, you have to be good at understanding people.
You May be Undermining Your Content Marketing (CMI)
---
HOW TO HELP BLACK LIVES IN 30 MINS OR LESS:
When it comes to taking the steps needed to create a racially equal America, I've heard from many well-intentioned non-Black people over the last two months that one of the most daunting things for them is trying to figure out what they can personally do make things better.
Some folks see these massive issues as a significant problem that cannot be defeated, so they struggle to figure out what one person can do, which leads to them not doing much other than posting to IG. Some of that is not wanting to seem like you're doing too much, some of that is fear your intentions will be misunderstood.
What if I told you that for only 30 minutes a week, you can help black lives no matter where you are or how much money you make? Here's how:
Carve out 30 minutes in your calendar this week. Call it "Being A Better Person Time" or "Set a Good Example for my Kid" Time, whatever works.

Click a link and make a call or donate or sign a petition. Just do one thing in that 30 min window.

This weekend, share the above link with your three closest friends and say, "Hey, I'm (calling/donating/signing a petition). I'm worried about how things will be for future generations, so I'm doing something about it. If you're interested, here's the link!" If you have a group chat, drop it into your group chat!

Repeat the following week for as long as you can. Do it while you online shop, do it while you're on an annoying call, hell, you can do it while you poop, I genuinely don't care! Whatever it takes! It is the absolute least that you can do, but you'll get a sense of accomplishment and the knowledge that you at least did SOMETHING to help. You have a vision of who you want to be, right? That ideal version of yourself that does the right thing when given a chance and leads by example? This is that chance. You can do it!

BONUS: You won't have to lie to your kids or grandkids about being on the right side of history! You can be all like, "Children/Grandchildren, we don't tolerate that racist shit in this house. If anyone says otherwise, send them to me." and you'll sound all tough and cool, and your kids or grandkids will respect and love you and not want to be racists…guess what? That means less racist people in the future!!!

Look at that. It turns out you had a bigger impact than you thought the whole time!
---
ANNOUNCEMENTS:
How To Support Office Hours
Here are three easy ways that you can support this newsletter!
Share this newsletter with a coworker/friend/loved one!
Become a paid supporter of the newsletter on an ongoing basis. I'm offering 50% off paid subscriptions until Labor Day 2020 via this button:
Can't commit to an ongoing subscription right now? Show your support for my work with a one-time donation!
---
Office Hours is written and created by Ernest Wilkins.
Follow me on Twitter/IG @ErnestWilkins.
Want to work with me? Send me an e-mail.