#147: The Only Way To Get Better At What You Do
It's Monday! It's Monday.
How's it going?
Here's a little motivation to start the week:
The secret to doing what you love without having to starve…

... is to do what you hate.

It's easy to lose perspective on this.

When all you see all day long are people who seem to be living the dream.

People who seem to go on nicer vacations than you.

People who seem to have a better job than you.

People who seem to have nicer things than you.

People who seem more successful than you.

People who are living the dream doing what they love.

Even though you know (or think) you're smarter than them.

Better than them. Or more talented than them…

And maybe you're right. Maybe you really are...

But the truth is that you need to prove it first.
---
CULTURE THING: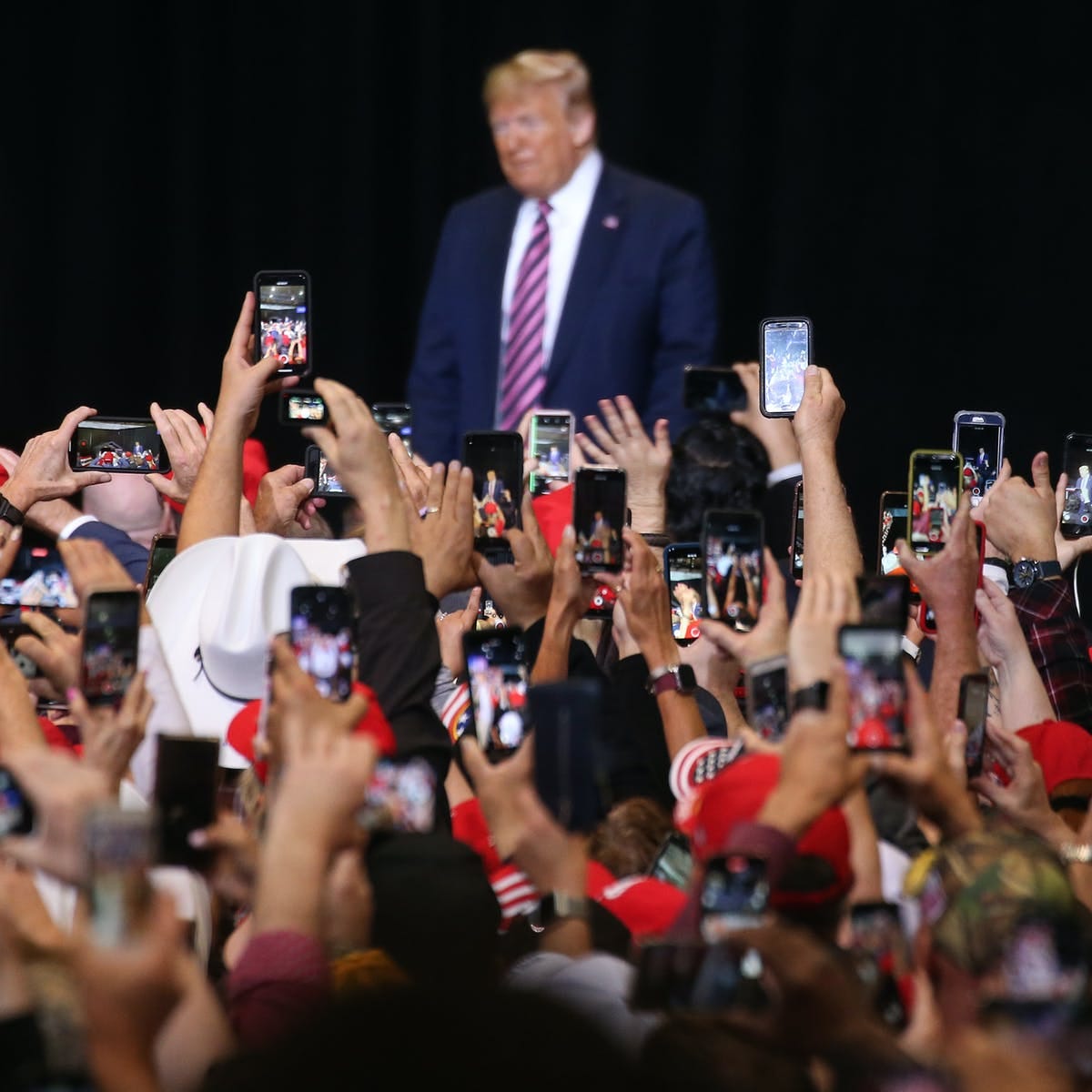 (Mario Tama/Getty Images)
"If you tried to deduce the issues of most importance to American voters from the president's Facebook ads, you would think that the number one concern to voters was not healthcare (as poll after poll shows), but the supposed malfeasances of the mainstream media. The media and its "fake news" are mentioned in 18.25% of the Trump's 2019 ads – more than any other issue. Trump's signature issue – immigration and a border wall – comes second, followed by impeachment, the economy, gun rights and the supreme court. 

But it's not just doom, gloom and fear-mongering. Many of Trump's ads are the kind of cheerful, patriotic marketing that one would expect from a discount furniture showroom's Fourth of July sale. These ads may not be getting under the skin of Trump's Democratic rivals, but they appear to be helping to drive the re-election campaign's substantial fundraising.

Facebook ads are designed to induce online actions, and almost all of the Trump campaign's ads are clearly intended to produce one of four: donating money, attending a rally, buying campaign merchandise, or providing the campaign with a user's email address or mobile phone number."
One year inside Trump's monumental Facebook campaign (The Guardian)
---
MUSIC THINGS: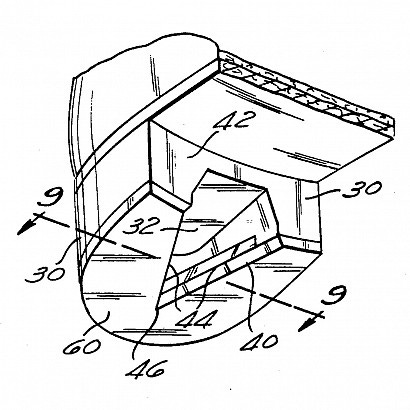 October 26th, 1993 - Michael Jackson is awarded a patent for the system that allows him to lean in unnatural angles during performances of "Smooth Criminal.
You remember the part from the video:
To recreate the video on stage, Jackson and his dancers wore special shoes that they could insert into pegs set up on stage for the famous lean.
To get the patent, Jackson's lawyers proved that their system improves on previous methods of stage leaning — a feat typically done with cables and harnesses. Jackson's patent claimed to overcome the deficiencies of the cable system by "providing specialized footwear and a moveable hitch or post to which the specialized footwear can be detachably engaged to allow the footwear wearer to lean forward on stage, with his or her center of gravity well beyond the front of the shoes, thereby creating the desired visual effect."
Translation: Dancers can clip in, do the lean, clip out and keep dancing. Now, watch it in action:
PLAYLIST OF THE WEEK: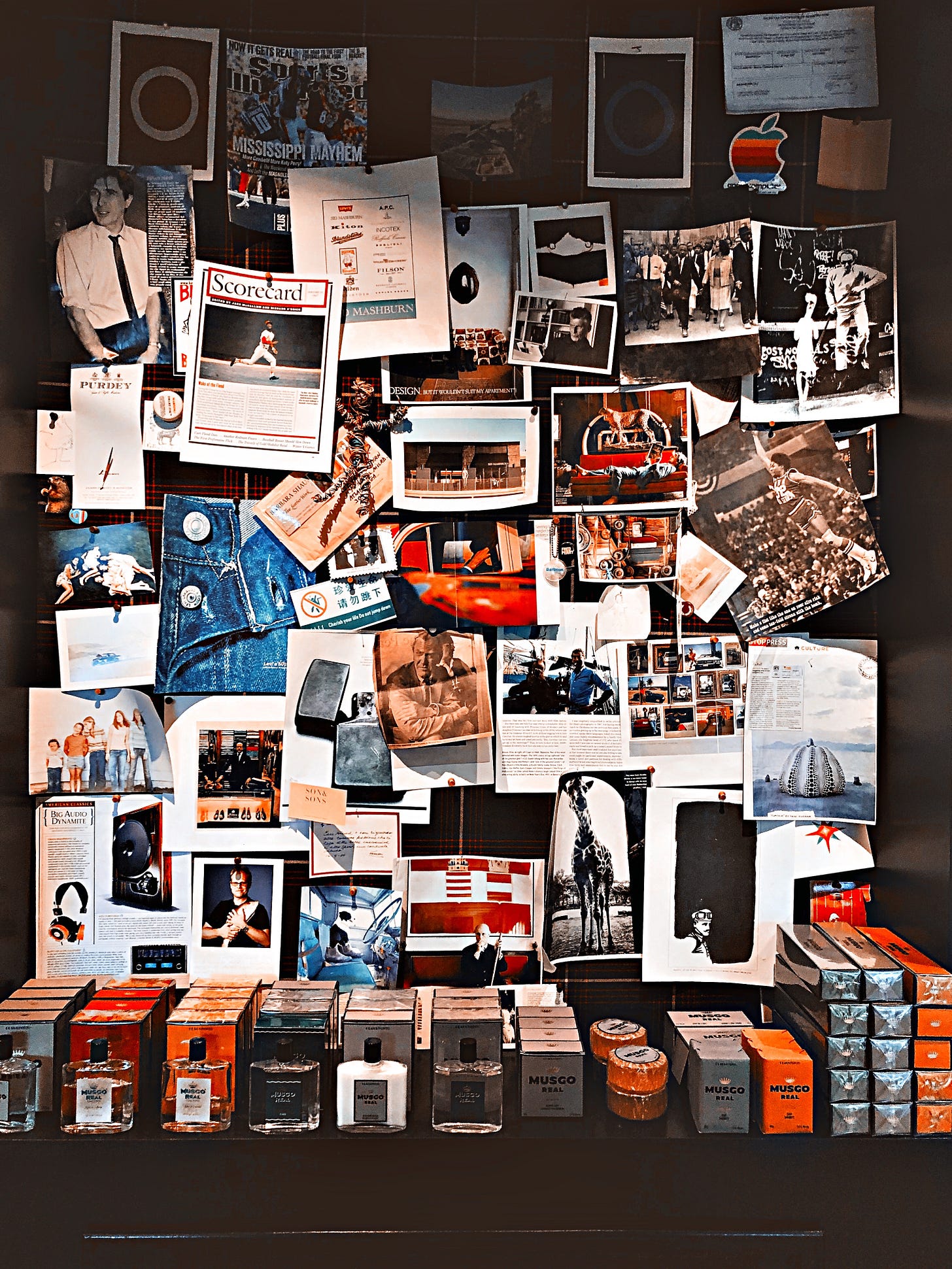 Cool Men's Boutique: Your new favorite workday playlist is updated for October. If I owned a Cool Men's Boutique, this would be what you would hear.
Apple Music | Spotify | Tidal
---
MARKETING THINGS:
If media companies are record labels and creators are rock stars then the audience are fans — and that introduces an entirely new business opportunity.

The media business has traditionally been built around content. There have been hints of culture driven commerce throughout the years in the NYT blue bag, the New Yorker tote bag, but most of these attempts teetered on the edge of membership and nowhere near the manufacturing of subcultures. We are seeing new media companies begin to work towards this opportunity of moving consumer identity down the line from someone who subscribes, to someone who's a member, to someone who sees the brand as part of their culture. As business models drive product strategy, the business of manufacturing subculture can't just be a phenomenon, it must also be a source of brand growth. Encouraging fandom and moving to an environment where consumers become the creators is insurance and future proofing your brand.
Jarrod Dicker's three-part series about the cultural shifts in media are beyond worth your time. His third piece clearly illustrates why you should expect to see more media brands start throwing cash at their writers not to leave and start a Substack.
Free game: If you're a writer and you've been hemming and hawing about doing your own thing, start NOW. I'm trying to tell you…
Breaking the Fourth Wall: The Business of Media Subculture (Medium)
---
ICYMI: Share of culture is the "new" marketing metric that I believe both B2B and B2C brands should aim to win going forward. 
What is share of culture? Go read my newsletter from two weeks ago.
Why does the share of culture metric matter to my brand? Share of culture matters because this metric can tell you your brand or product holds weight in your market.
How can your brand own share of culture in your market? Ignoring obvious factors like product market fit, a lot of the things that help brands dominate culture are unable to be controlled by the brands themselves.
Ok, so what do I do?
This week's paid-subscriber only newsletter is Vol. 3 of my How to Build A Cultural Movement series. Read part one here and part two here. Paid subscribers, look out for that e-mail soon!
Remember: The brands we choose are the tools we use to say who we are.
---
BULLETIN BOARD:
WATCH THIS: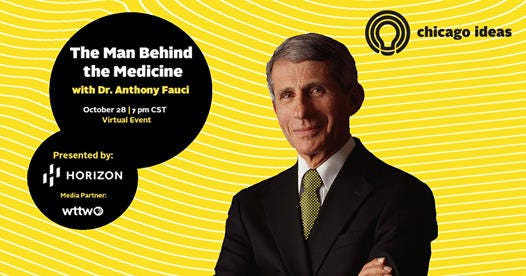 This Wednesday evening, get to know one of the most influential doctors in the country—Dr. Anthony Fauci.
Experience a unique and intimate conversation with the man the New York Times called "The nation's leading expert on infectious diseases" as he sheds the scrubs and chats about life, experiences and what drives his passion to help others. Brought to you by Chicago Ideas, WTTW, and Horizon Therapeutics.
---
HOW TO HELP BLACK LIVES IN 30 MINS OR LESS:
What if I told you that for only 30 minutes a week, you can help Black lives, no matter where you live or how much money you make? Here's how:
Carve out 30 minutes in your calendar this week.

Do one thing in that 30 min window. You can click a link or make a call or donate or sign a petition.

This weekend, share the above link with your three closest friends. If you have a group chat, drop it into your group chat!

Repeat the following week.
As a bonus, now you won't have to lie to your kids or grandkids about being on the right side of history! You can be all like, 
"Children/Grandchildren, our family doesn't tolerate that racist shit. If anyone says otherwise, send them to me."
 and you'll sound all tough and cool, and your kids or grandkids will respect and love you and not want to be racists…guess what? That means less racist people in the future!!
---
SUPPORT THIS THING:
Did you know that for less than it costs to get bad Thai food delivery, you can support an independent media startup?
Become a paid supporter of Office Hours with Ernest Wilkins on an ongoing basis today. $7 a month or $75 a year.
Can't do a paid subscription right now? Consider showing your support for my work with a one-time donation!
---
Office Hours with Ernest Wilkins is written and curated by Ernest Wilkins.Follow me on Twitter/Clubhouse/IG @ErnestWilkins.Want to work with me? Send me an e-mail.