Discover more from Office Hours with Ernest Wilkins
Office Hours Magazine is a new take on the B2B publication, focusing on the business of cultural industries. 
Over 2,000 subscribers
#20: 6 Brands to Watch 2019
A cheat-sheet to some of the coolest brands you might not know about
Depending on who you talk to, the average internet user sees around 11, 000+ ads per month. Without even factoring in stuff like TV, that's a LOT of brands lobbying for your attention so it isn't surprising when people tell me they haven't heard of a brand I love that's doing cool shit — sidebar, please stop feeling bad when you haven't heard of something, especially if you're over 30! — so rather than bombard my long-suffering friends with random links in our group chats, I compiled a bunch of companies that I think do really cool stuff and would partner with to develop content — that's what I do for a living, mom!  — without hesitation.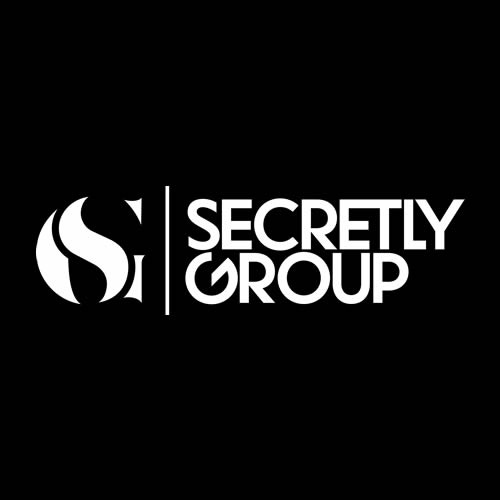 Founded: 1996
Why: They care about creating and maintaining good culture.
The group — consisting of 3 record labels: Dead Oceans, Jagjaguwar, and Secretly Canadian, plus The Numero Group and a music publisher — is no secret to the music industry. They've been nominated for their fair share of hardware (Grammys/Brits/Mercury Prizes) and the group is responsible for producing albums from buzzy acts like Texas' Khruangbin (SEE THEM LIVE ASAP), Jamila Woods, ANOHNI and Whitney as well as being the home of indie gods like Dinosaur Jr., Mitski and Bon Iver. You've heard their music in your favorite tv shows and movies. They crank out cool but seem to not be content with just being in front of everyone else. It's hard enough to run a music business, much less a successful one but to be able to do both of those things AND be a platform for emerging creative exploration in music? They're in a whole different league than a lot of labels out today.
I'm also keeping an eye on Innovative Leisure & Keep Cool because they seem to be on the same wave, give them a look as well.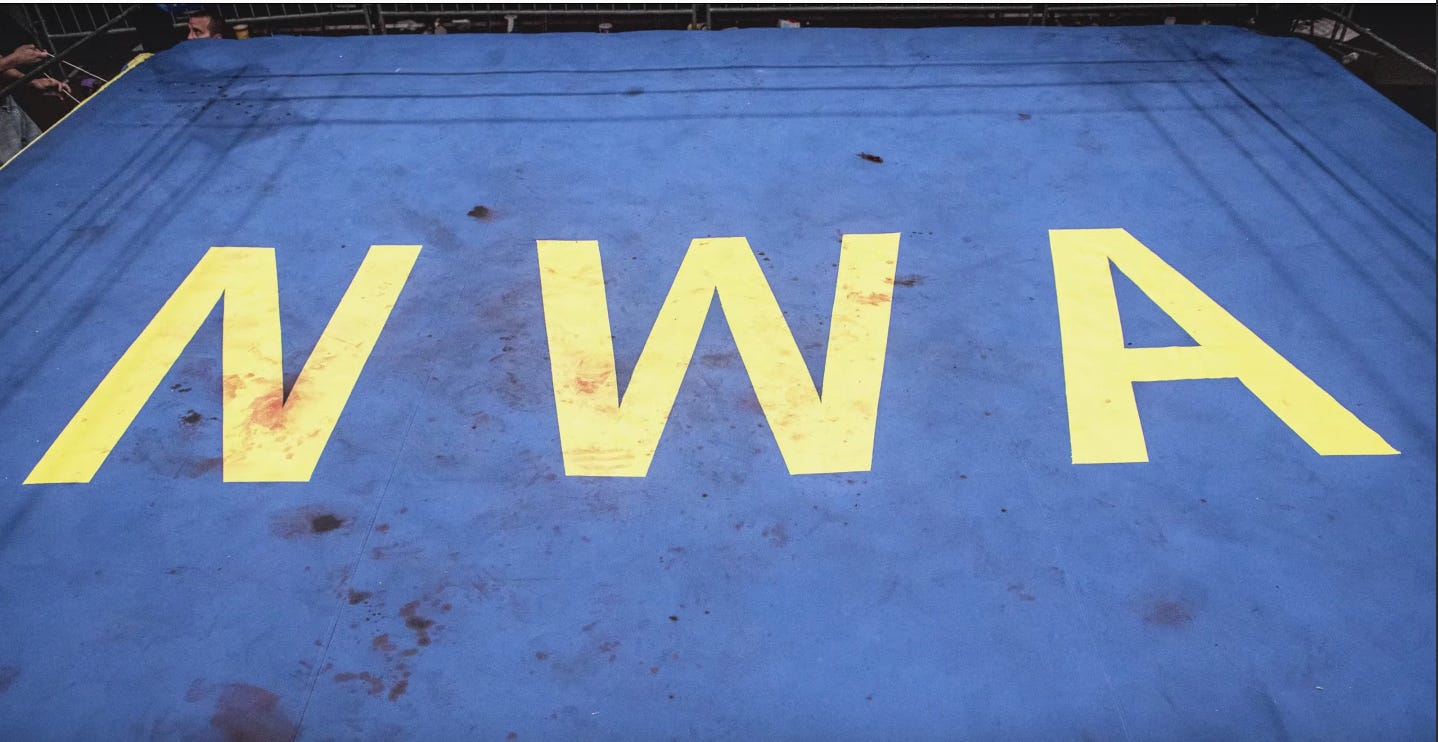 The National Wrestling Alliance
Founded: 1948
Why: Because what's old is new again. 
I think people miss the point when it comes to pro wrestling and how big it was as a television program. While never a huge ratings draw like a Game of Thrones, wrestling in the 80s was appointment television. On Saturday nights at 6:05 Easter, my grandfather and millions like him tuned in to TBS to watch the exploits of the NWA. 
At one point in history, The National Wrestling Alliance was the largest professional wrestling organization in the world. A cabal of regional promotions all worked together, sharing talent and champions. (For context if you last watched wrestling in the 90s: WWE, WCW and ECW were all NWA promotions at one point.) A few years back, none other than Smashing Pumpkins founder Billy Corgan purchased the organization in 2017 and has been restoring the prestige of the company via nostalgic presentation of modern wrestling. As WWE preps for their biggest mainstream moment in years, it's moving away from the traditional fan of wrestling that loved more action than storylines. Speaking of pro wrestling…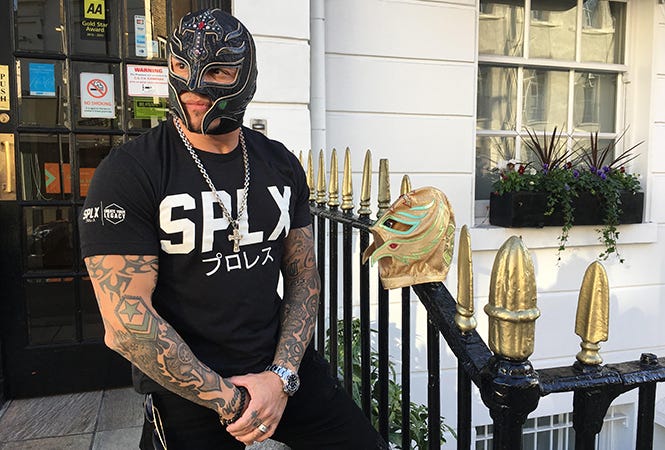 Founded: 2013
Why: Everyone wants to be part of a winning team. 
Point blank period: SPLX is one of the first lifestyle brands I've seen around combat sports that isn't corny as hell. Started by pro wrestling referee Joel Allen, SPLX took inspiration from MMA apparel companies like TapOut to create a company that sponsors wrestlers to wear their clothes and promote their brands.
Team SPLX features a roster of wrestlers that are all over the major promotions worldwide. Current WWE stars like Adam Cole, Rey Mysterio and Finn Balor? SPLX-affiliated. The current roster includes names like Zack Sabre, Jr., Matt Riddle, Dave Mastiff, Gail Kim and Jeff Cobb. If you're not active in wrestling culture, these names won't make sense to you, but take my word for it: This is a the wrestling equivalent of the Nike roster: World-class talent all repping one team. Where they differ from other brands in the space is their focus on the athletic side of wrestling. Pro wrestlers are in a class of their own when it comes to fitness and it's kind of wild that no one has connected the dots with their workouts and something like Crossfit. Focusing on making the gear the wrestlers train in gives them the clearest lane to create what could essentially be the combat sports answer to Lululemon. Even if you aren't a wrestler, you want abs like one. In a 2017 interview, Allen was clear about SPLX's strategic approach. 'We want to create a lifestyle for people that isn't just selling t-shirts, we're interested in fitness and nutrition too." I can definitely see them doing more health-focused initiatives like posting team athlete workouts. SPLX is where I discovered the single-hardest workout routine I've ever attempted: Zack Sabre Jr's Dojo-Style Workout. I've included it below if you're in the mood to throw up!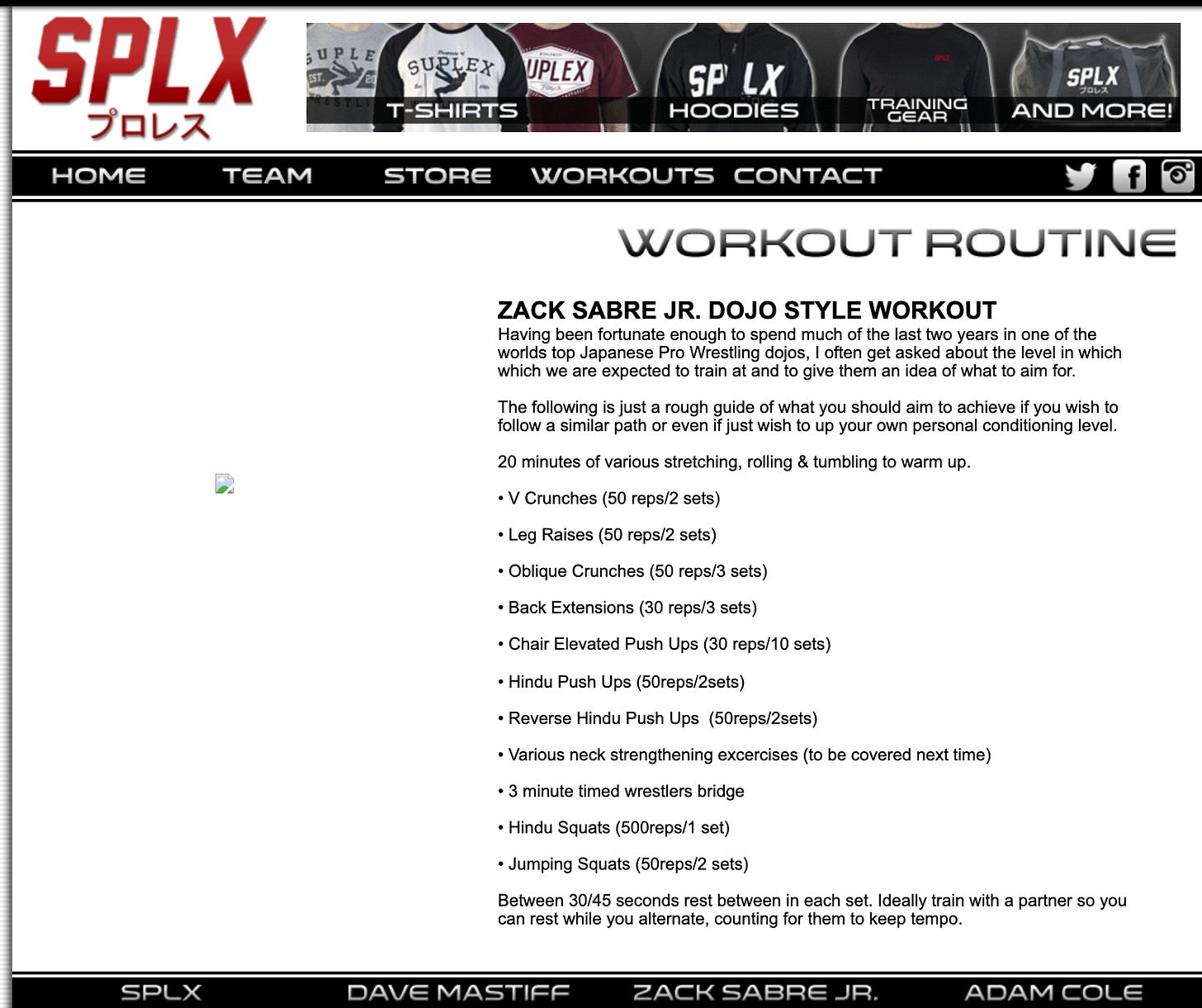 Founded: 2016
Why: Because it's the ESPN for Gen Z athletes
"Watch sports highlights from the top high school athletes in the nation."
That's how Overtime markets themselves and they're doing it better than any one else in the space. A configuration of segmented networks ranging from football, basketball, gaming to just sick sports edits/designs, Overtime has managed to build relationships with some of the hottest young talent in sports by providing content for athletes and tailoring to their personalities. They have the next big names in basketball, football and soccer already repping their brand, building equity with top talent years before they even go to college, much less the pros. Don't believe me? Click below to watch the video they made with former Dukie/projected #1 overall 2019 NBA Draft pick Zion Williamson in 2017.
They've also created a strategy that speaks to their audience. Brand personalities serve as narrators/guides to these events, they stage essentially commercials for young talent which could easily help spread their awareness to little things like leaving comments on each others posts, they've created a groundswell of momentum. I could easily see one of the brands living in this space that have MPS disease in their senior management (Office Hours lingo - MPS = Male, Pale & Stale. You don't want to your company to have MPS disease.) just putting a package together to buy the whole thing outright. Kevin Durant is an investor. Own the audience and the kids who get served OT content via their algorithm every day. For the parents out there, I cannot stress this enough: there is a war being waged for the attention of your children and the more you know about this kind of stuff, the better.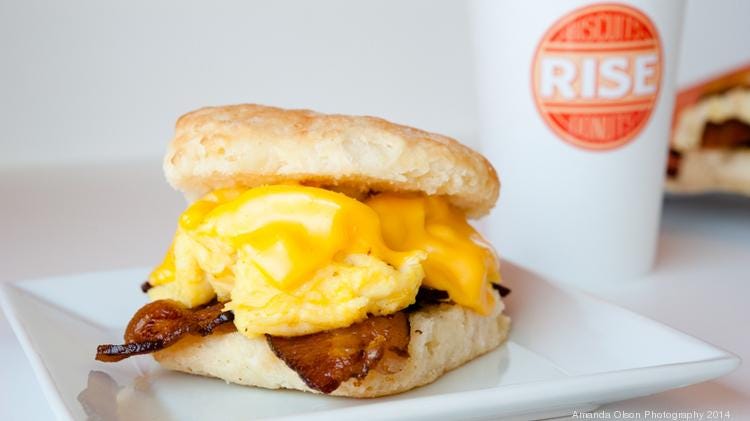 Rise Southern Biscuits and Righteous Chicken
Founded: 2012
Why: Because delicious can be scalable
With 16 locations across 5 states, the brand isn't as known as other regional chains like Bojangles or Cookout. What makes them cool? The food is DELICIOUS. The breakfast sandwiches? Fire. The sweets? Insane. If I had the money, I'd open a franchise in Chicago TOMORROW. I'm not the only one who feels that way, either. A franchise concept that can nationalize a regional food concept — aka why Popeye's Chicken is delicious everywhere, but actually tastes better in it's home state of Louisiana.
Rise seems tailor-made for national expansion and according to the company, that's in the cards. There are currently 15 stores, but franchise contracts for another 100 more. If you've got some extra cash kicking around and the concept of franchising is something that interests you, estimates say opening a location averages about $350,000. 
Founded: 2015
Why: "The mission of Malbon Golf is to inspire todays influential innovators to participate in the greatest game on earth."
I used to caddy when I was in middle school. It was a lot of life lessons crammed into several summers. My caddy master fled Ireland during The Troubles — it was rumored he had to bounce because of his ties to the IRA — and taught me the difference between skinheads (there are the racist American History X ones and then SHARPS, who are anti-racist and take pleasure in beating the shit out of the racist ones). I caddied for my classmates grandmothers, learned a lot of Yiddish, made a bunch of cash and dealt with all kinds of wild crap one runs into at the intersection of race and class. I learned how to play but never picked the game back up until recently. Since my full pivot to Golf Bro, I dove straight into the culture around it and quickly got disappointed at the lack of dope golf gear until I ran into Malbon Golf. The company seems to be founded on the sole purpose of getting more cool people out on the links and once I dug into the company culture — founded by a husband-and-wife team that seems like they throw a good house party https://www.vogue.com/article/malbon-golf-los-angeles-store-stephen-erica-malbon-fashion-love-stories — it spoke to a personal investment in broadening golf's reach.
Did I mention the gear is clean as hell? 
YOUR HOMEWORK FOR THE WEEK: 
It's OFFICE HOURS MEMORIAL DAY WEEKEND MADNESS! Since people are on the road/in the air for the long weekend, Office Hours subscribers will be receiving an ALL-NEW podcast in your inboxes later this afternoon because A. I love you and B. Because I can. It'll be a deeper-dive into the brands highlighted in the newsletter today so if you've gotten this far and want to learn more, make sure to keep an eye on your inbox! 
If you've missed any previous episodes of the Office Hours w/ Ernest Wilkins podcast, they live here. 
TUNES: 
SONGS YOU FORGOT FROM THE 90s/2000s
Lotta deep-dives here, have a safe and happy Memorial Day weekend!