Mar 14, 2019 • 8M
#8 - Podcast Ep: Welcome to Jurassic Park
Testing something this week: This is the first stab at an audio version of this newsletter. We built a content studio at Mess and this is the first thing we've recorded in our new audio room. Odds are, this will open up opportunities to do some audio interviews or just some quick content if I'm traveling or something.
Know that weird feeling you have when you used to be able to recognize every name on a festival lineup (or at least to the fourth row) and now you've maybe heard of one or two artists and you can't figure out when things changed?
Ever wonder why advertising & marketing companies that are selling products to 18-year-old demographics spend so much $ on campaigns featuring talent that was popular 10 years before the demographic was born?
This week, I talk about a concept that I'm dubbing — for lack of a better option right now — "cultural fossilization".
YOUR HOMEWORK THIS WEEK:
GQ under Will Welch has been killing it so far. So much heat over the past few months, here are a few of my faves:
TUNES:
106.9 WQRL SATURDAY NIGHT
The fake radio station in my head has a new playlist! It's a lot of Northern Soul, Modern Soul and early '80s Funk.
USE THIS PLAYLIST FOR:
Cleaning your house

Working

Commuting

Pretending you have more taste than you do
OFFICE HOURS: ATLANTA
There won't be a newsletter next week because I'm hosting my first Office Hours hang of 2019. If you read this newsletter and live in Atlanta, Georgia (or love someone who does), Thursday, March 21st at Monday Night Brewing's The Garage. I'm touching down around 4pm. If you missed the first issue of this newsletter, you might not know that the idea came from several years of casual hangs in various cities. Here's the general concept: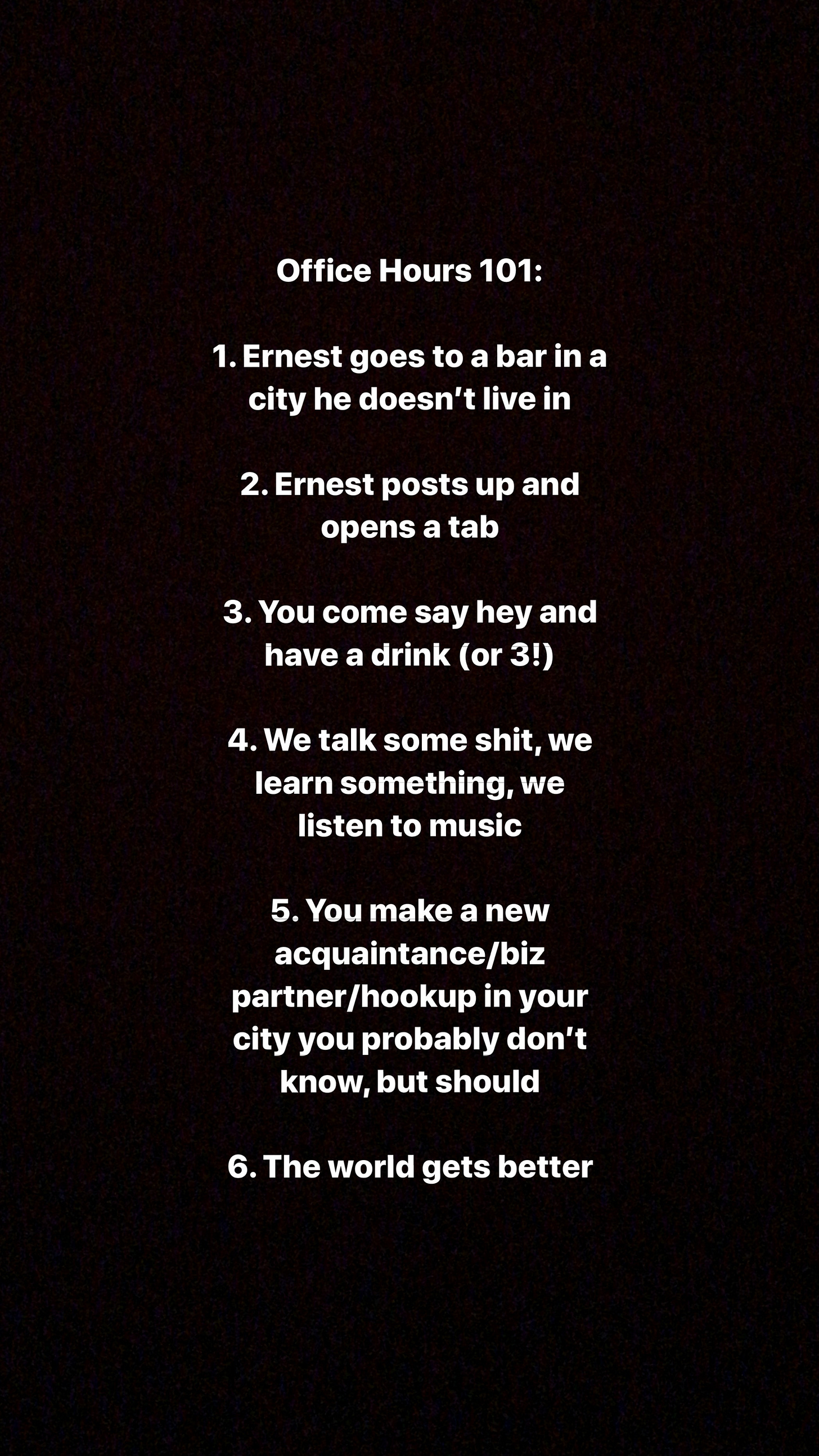 I'd love to see you if you're able to make it. Follow me on Twitter for more updates.